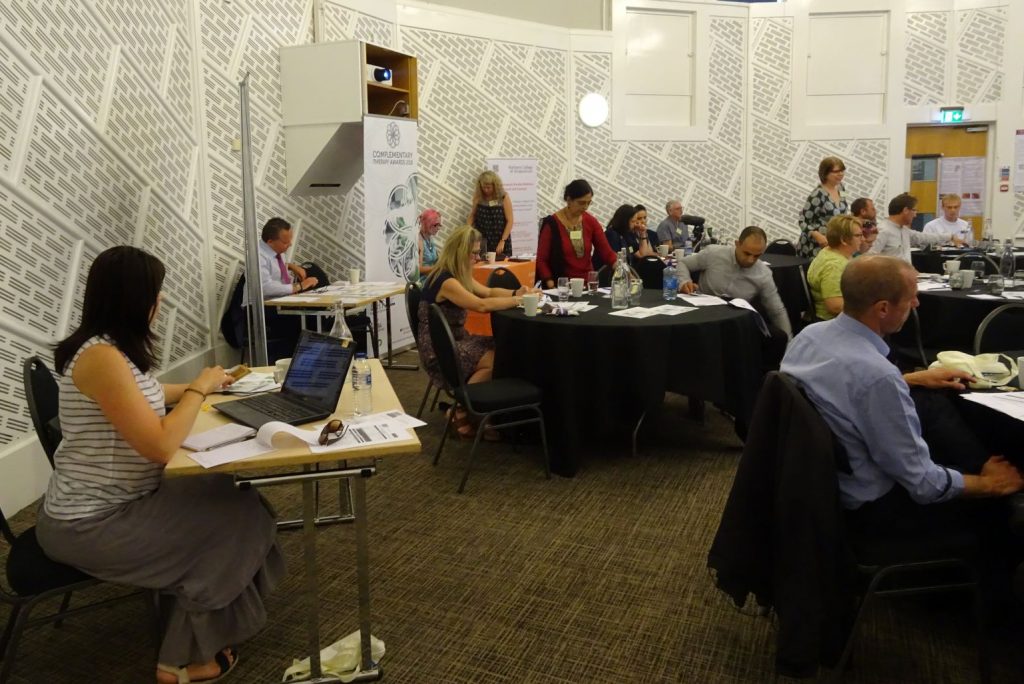 This part of the web-site includes details of events that have been submitted by CAMRN members.  Please note that the RCCM is not a sponsor of these events (unless stated specifically).  They are provided simply by way of interest to enquirers wishing to know more in this area. Any inaccuracies should be e-mailed to the CAMRN Administrator.
The RCCM is delighted to be holding the annual RCCM Conference on the 5th September 2022. This will be an online one-day event. It replaces CAMSTRAND (previously hosted by RCCM).
This event will showcase UK research in complementary and integrative healthcare and is suitable for researchers, clinicians, and postgraduate students. It is a friendly and collaborative event with plenty of opportunities for networking and exchanging ideas. This unique conference brings together researchers and clinicians across disciplines, to support and build the evidence base for complementary and integrative healthcare.
The day will include a keynote speaker, workshops on specific topics, oral and poster presentations and a panel session with experts in the field.  There is a reduced registration fee for RCCM members and for full time students. The fee includes access to a recording of the event.
We are now open for abstract submissions for poster or oral presentations.  We welcome submissions reporting complementary and integrative healthcare research, including completed projects, work currently underway, protocols, literature reviews, trials, audits, surveys etc. These will be published in our newsletter and on our website, and there will be a prize for the best presentation
Deadline for Abstract submissions: 17th July
Imagine a single overarching event that champions a whole person, patient centre approach to healthcare.
Taking place in-person, in London the congress will bring together health care professionals from the various disciplines whether that might be conventional, integrative, functional, lifestyle, environmental, complementary, or holistic medicine.
*The exhibition and workshops are FREE to attend.  Conference passes start from just £125.
Integrative and Personalised Medicine Congress 2022 Homepage (ipmcongress.com)
This research strategy event was run by RCCM included advice on how to:
– Develop a profession-specific research strategy
– Effectively manage research issues impacting CAM
– Disseminate research insightfully and impactfully to advance your profession
If you would like to purchase access to the recording of the event please email us on info@rccm.org.uk