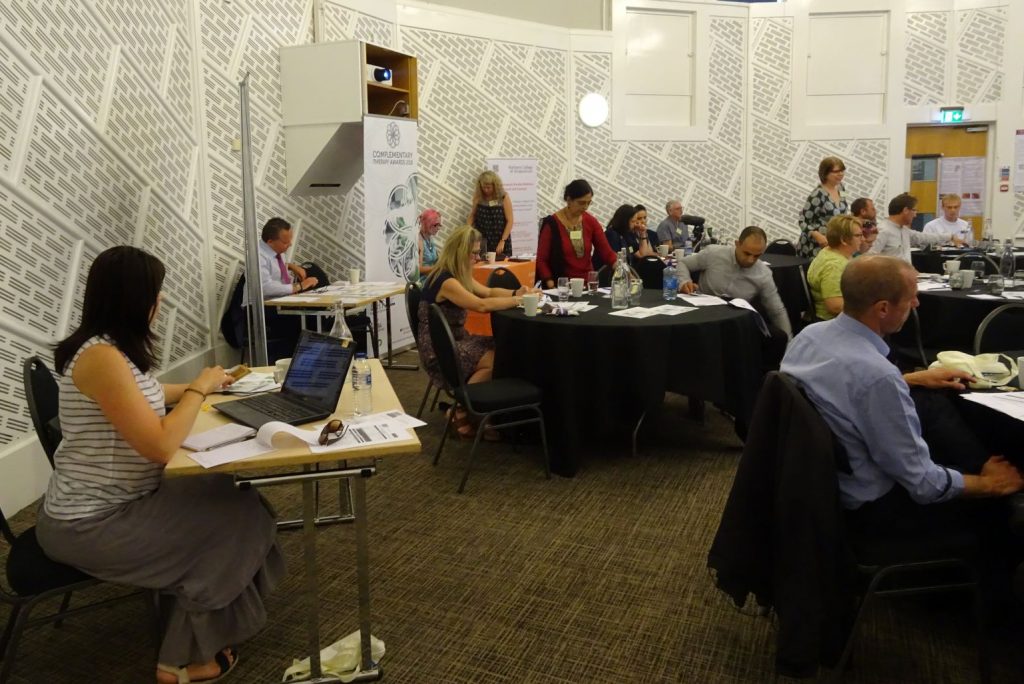 This part of the web-site includes details of events that have been submitted by CAMRN members.  Please note that the RCCM is not a sponsor of these events (unless stated specifically).  They are provided simply by way of interest to enquirers wishing to know more in this area. Any inaccuracies should be e-mailed to the CAMRN Administrator.
The new online conference for healthcare professionals. Highlighting
the very best of evidence-informed person-centred Integrative
Oncology to optimise health, quality of life and clinical outcomes.
Organised in association with the British Society for Integrative Oncology (BSIO), the
conference will highlight the benefits of integrating conventional cancer treatments
alongside evidence-informed psychological, nutritional, lifestyle and complementary
strategies.
This online event aims to provide delegates with the science and evidence base
underpinning lifestyle and complementary approaches in cancer care; practical advice
to help patients reduce side effects from treatments; offer better functional outcomes
after cancer surgery and other oncological treatments; minimise emotional stress and
optimise physical and mental wellbeing across the cancer care pathway.
The expert conference committee, assembled by the BSIO and led by Dr Catherine
Zollman, has invited an impressive team of oncologists, doctors, researchers, clinical
nurse specialists, nutritionists, mind-body experts, and patients to share their
knowledge and answer your questions live online.
Registration is open – all interested parties are asked to register online in advance.
Early bird prices start at just £30 for students and £50 for BSIO members (before 1 May
2021). Register online at: www.IntegrativeOncologyUK.com/register
For more information including the full programme and
speakers visit: www.IntegrativeOncologyUK.com
The organisers of the European Congress for Integrative Medicine, taking place in London in February 2021, are delighted to announce that registration is now open. Places are limited and early bird rates are on offer, so delegates are encouraged to act fast.
RCCM members can also access the lower members' rates listed on the website:
£395 early bird for a 3 day pass (up to15th Nov) – standard price for non-members is £475
£220 early bird for a 1 day pass (up to 15th Nov) – standard price for non-members is £260
If you are not currently a member of RCCM, please consider joining us (for £50/year) to take advantage of the reduced rate. Members will be emailed with the code to access the reduced rate soon.
The congress is a catalyst to raising awareness of the health and wellbeing benefits of the integration of conventional medicine, lifestyle, complementary and traditional therapies. ECIM 2021 will feature a wide range of cutting-edge presentations, discussions and networking opportunities with healthcare practitioners, academics, researchers and experts in the field of Integrative Medicine.
With an impressive line up of featured speakers, the congress is highly anticipated within the Integrative Medicine community. As a result of the COVID-19 pandemic, the congress has been postponed to 26-28 February 2020 and the deadline for the call for abstracts has been extended to 28 August 2020. All those working within Integrative Medicine are invited to submit a paper online and the final programme will be announced in October 2020.
Registration now open – register online here