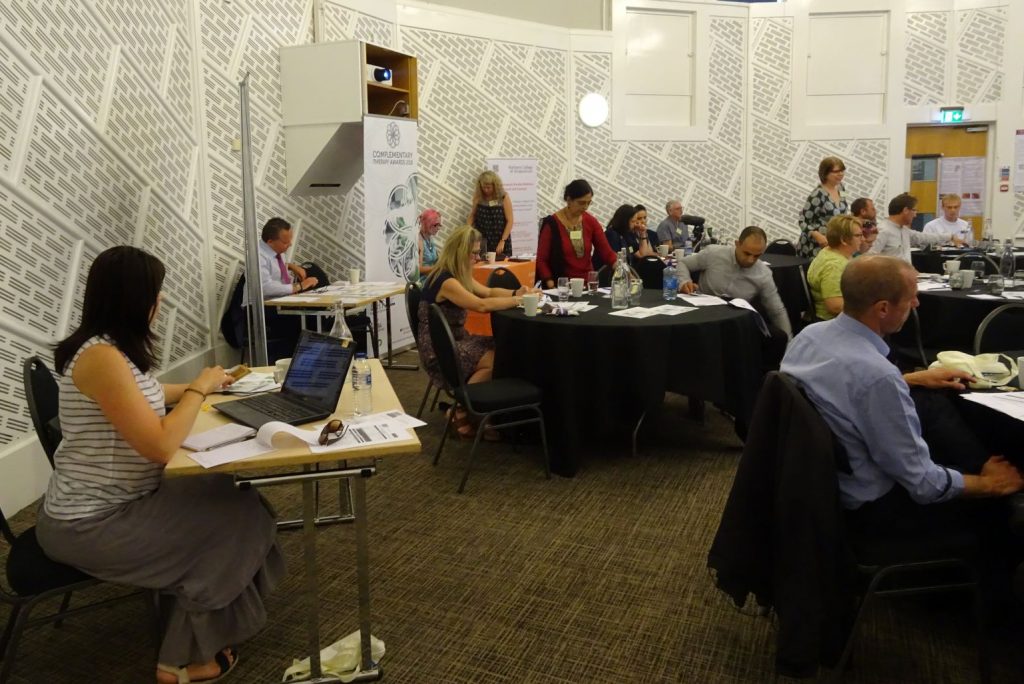 This part of the web-site includes details of events that have been submitted by CAMRN members.  Please note that the RCCM is not a sponsor of these events (unless stated specifically).  They are provided simply by way of interest to enquirers wishing to know more in this area. Any inaccuracies should be e-mailed to the CAMRN Administrator.
George Lewith CAMSTRAND Bursary 2018
The RCCM bursary set up in memory of Professor George Lewith who was a founder member of the RCCM and started the CAMSTRAND conference initiative in 2003 to support the young researcher community and to develop research capacity in the field. The annual award was given to the best abstract presented at the CAMSTRAND conference.
This year's winner was Lucy Field of Liverpool John Moores University for her oral presentation 'Building Resilience Through Heart Rate Variability Biofeedback Training.'
The winner of the post-graduate student and researcher award was announced at CAMSTRAND 2018.
After considering the submissions by members, the Trustees awarded Dr Nicola Brough the prize of £2000 to continue the validation work for her wellbeing questionnaire developed as part of her PhD whilst at the University of Warwick: "The development and validation of the Warwick Holistic Health Questionnaire (WHHQ) a patient reported outcome measure for assessing changes in health and wellbeing in users of craniosacral therapy". The judges felt that having a tool developed for CAM was likely to have significant impact over time in enabling the design of more robust studies of effectiveness and building an evidence base on patient reported outcomes. The WHHQ is currently being implemented. For more information about using the WHHQ in your setting contact Nicola Brough. Email: N.Brough@warwick.ac.uk