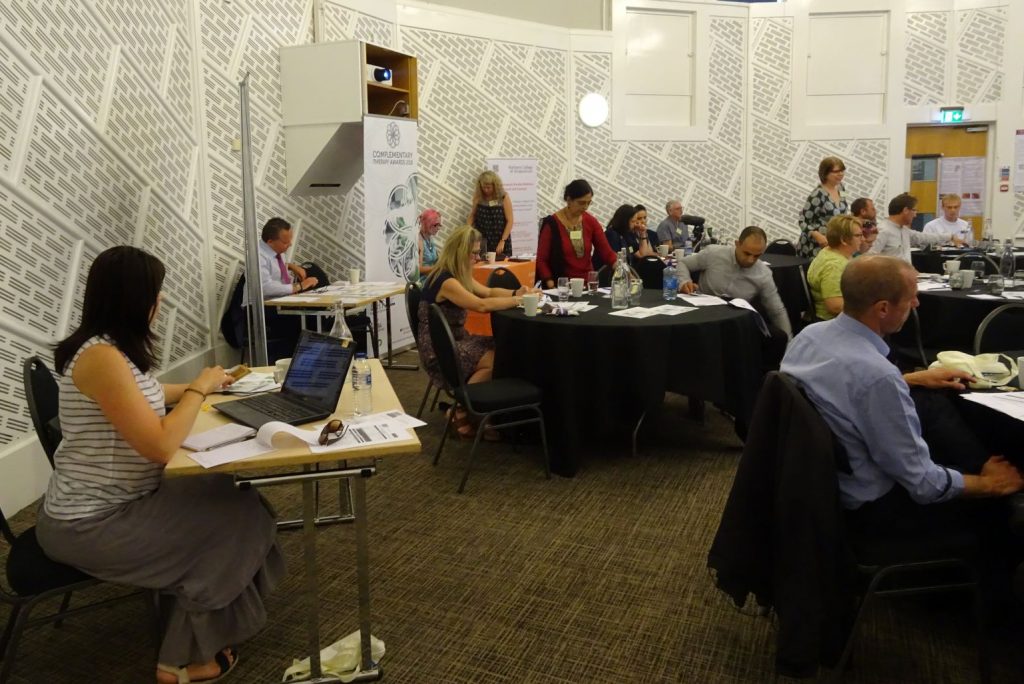 This part of the web-site includes details of events that have been submitted by CAMRN members.  Please note that the RCCM is not a sponsor of these events (unless stated specifically).  They are provided simply by way of interest to enquirers wishing to know more in this area. Any inaccuracies should be e-mailed to the CAMRN Administrator.
The European Congress for Integrative Medicine will be held online from 5th to 8th November 2021.
RCCM members can also access the lower members' rates listed on the website:
£150early bird for an online pass (up to 7th Oct) – standard price for non-members is £199
If you are not currently a member of RCCM, please consider joining us (for £50/year) to take advantage of the reduced rate. Members will be emailed with the code to access the reduced rate soon.
The congress is a catalyst to raising awareness of the health and wellbeing benefits of the integration of conventional medicine, lifestyle, complementary and traditional therapies. ECIM 2021 will feature a wide range of cutting-edge presentations, discussions and networking opportunities with healthcare practitioners, academics, researchers and experts in the field of Integrative Medicine.
With an impressive line up of featured speakers, the congress is highly anticipated within the Integrative Medicine community. As a result of the COVID-19 pandemic, the congress has been postponed to 26-28 February 2020 and the deadline for the call for abstracts has been extended to 28 August 2020. All those working within Integrative Medicine are invited to submit a paper online and the final programme will be announced in October 2020.
Registration now open – register online here